Coronavirus has us almost spellbound.
Caught up in a ghostly play, whose author has writer's block about the ending.
There are days when time itself stops making sense and appears to have lost all meaning. One day washes into another, with little end in sight, in the battle with Covid-19 and sometimes within ourselves.
As we move inexorably towards the final part of the year, many of us are a bit worse for wear, perhaps like our clothes at this stage. It's not just clothes of course, but people's patience, temper and endurance have all been frayed.
Even if you could buy new clothes, given the latest restrictions, there is little urgency in doing so, unless they are essential. And even then, one person's essential socks or pants are another person's extravagance. This is what we have come to now –  arguing over underpants.
In fairness, not everyone has the capacity to click and collect goods from shops. Some people may need clothing, for example, for newborns or even for older people, or nightwear for admission to hospital for an operation.
People reported during the week being in supermarkets, being able to buy ankle socks but not tights, in winter – but being able to purchase a Christmas candle. It's not cut and dried, and claims that clothes are not essential certainly raised eyebrows.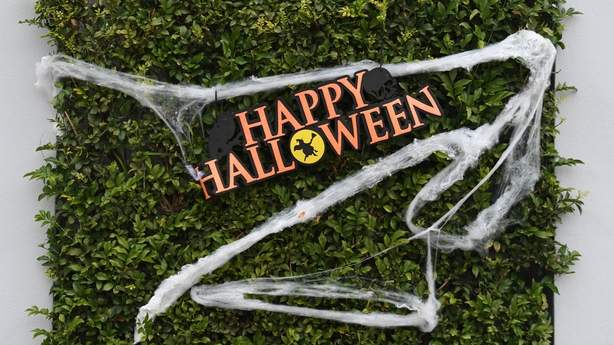 Today is a special day. It's Halloween of course, but unlike any before. Tonight can mark the official expression of a frightening year. We replace the daily masks, with spooky masks for one night only. It's also traditionally a time to remember all who have passed. For kids, there can still be games and a chance to soak up the atmosphere. Halloween can also be a brief diversion from the daily drudge.
Everything is in the cauldron this Halloween, along with Covid-19. There will be stormy weather to throw us all around the place a bit more, as if we have not been unsettled enough at this stage. We also have the first full moon on Halloween night since 1974.
This year, it's also the evening when Ireland might win the Six Nations Rugby championship. So there is much to look forward to in that final game with Ireland battling against France. There has been precious little to give people a lift this year, so this might just be it.
This past week, there was a lot of focus again on the HSE's contact tracing system.
Dr David Nabarro, the World Health Organization special envoy, told RTÉ News that countries could have put more elements in place during the quieter summer months, that would have meant the current resurgence would be less profound. He also said there was a need to put resources in now, to deal with a possible third wave of the virus.
The HSE defended its actions, saying it put a winter plan in place and ramped up capacity, personal protective equipment and its test and trace system. So far this year, to the end of August, €163 million has been spent on testing and tracing.
At the Health Committee during the week, there were also some early fireworks. David Cullinane, the Sinn Féin health spokesperson, latched onto failings in contact tracing and the manpower. He asked the HSE what they had done during the quiet summer months – the point being that this was the time to build up contact tracing capacity, in anticipation of the inevitable second wave, which is now here. Fianna Fáil TD John Lahart told the committee that he did not think the period during the summer, when the virus was suppressed, had been used wisely.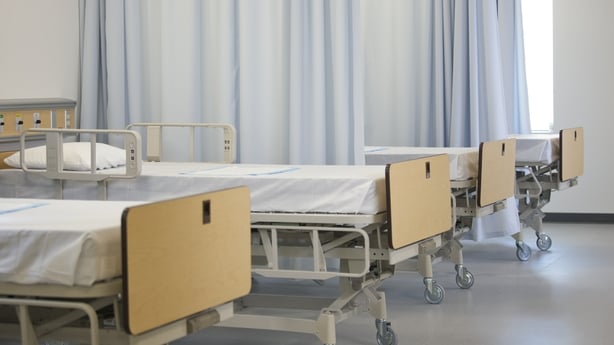 The HSE currently has 581 contact tracers. It is promising to get this number up to 800 before Christmas. Let's look at how that figure of 581 contact tracers is actually broken down. The number includes 274 new hires, 214 HSE staff from other areas and 93 support staff from other public sector bodies. The 214 from other HSE areas will have to return to their original jobs soon, so permanent replacements are required.
The HSE says it believes that 800 contact tracers will be enough but is going to examine whether the number should be increased to 1,000. I asked the Chief Medical Officer, Dr Tony Holohan at one of the briefings this week if he thought the HSE's test and trace system was robust and he believed it was very robust.
We also heard from other experts during the week about the importance of testing and tracing to keep countries out of lockdown. Of course it's not all about test and trace – the public have to do their bit too in following public health advice, which they should now know off by heart, like maths tables.
But if the public are doing their part, then they naturally expect likewise that the State is doing all it can to mitigate the impact of the virus and have the best test and trace system possible in place. That is part of the social contract – of being in this together, everyone playing their full part.
As in other aspects of life, in the end, it's ultimately people's actions that matter, deeds that have clear results, rather than what people say, or promise, which can be a bit illusory.
Wishful thinking will not make this virus go away. Soothing remarks like 'saving Christmas' do not in themselves achieve anything. It is the actions of every citizen and of the State through its agencies, that will ultimately determine the level of success here in dealing with this pandemic.
We are into a second wave of the virus and it has particularly affected other European countries. There can be a lag of about two weeks or so here before we see the full impact of what happens abroad.
It does buy us some time, as we watch what is happening in mainland Europe, and the spine-chilling figures in France, the UK, Italy and elsewhere. Because we are already in Level 5 restrictions, we should be able to brace ourselves against the worst impact.
This second wave is different to the first. There are suggestions that it is more deadly, will peak higher and will last longer. It is different from the first wave because the outbreaks recently have been in younger people.
There can be a time lag between these cases infecting older people, older people being admitted to hospital and then some of these patients being admitted to intensive care units. So the hospital numbers could rise in the coming weeks. As a rough rule of thumb, if you see 1,000 confirmed cases, that translates into about 30-50 ICU admissions.
I was struck this week by an interesting point made by Dr Colm Henry, the HSE's Chief Clinical Officer. He said that the length of stay this time around for cases in hospital and ICU has reduced compared with the first wave.
It's probably down to better knowledge and experience among clinical staff with the virus, and knowing what interventions work and which do not. Improved care through learning.
Schools are set to reopen next week after the mid-term break. Many people will be happy about that, pointing to the need for children not to be deprived of their education and the other benefits, mental and physical, that schooling brings.
The official HSE position on schools is that the positivity rate of close contacts has been low, compared with wider society. Officials also say that the proportion of those aged 4 to 18 years who have been diagnosed with Covid-19 has been largely stable between August and October, when schools were shut and when they opened.
Parents and others who have concerns about the true level of virus in schools believe that not all close contacts are being tested and that this alters the true picture. There have also been calls for a better breakdown of cases – in primary, post-primary and special needs schools. It's a complicated area because the decision by public health experts as to who is deemed a close contact of a pupil and who is not, is complex.
On social media, some parents cite cases where their child, who was not deemed a close contact, was tested outside of the school system and where positive, is included not in the school's figures but instead in the community data. The unofficial data running tally collated by parents from school reports puts the number of cases in students higher.
There was discussion during the week as to whether new strains of coronavirus are being encountered, particularly in Spain. The expert view here is that with viruses, there are often mutations and most mutations have no functional significance. The key issue that arises with mutations is whether they make a virus more transmissible and more virulent. Coronavirus is already very transmissible. It appears too early to say whether it is even more transmissible or more virulent.
There was some interesting new Irish research during the week highlighting the dangers of misinformation on Covid-19, which has been circulating online.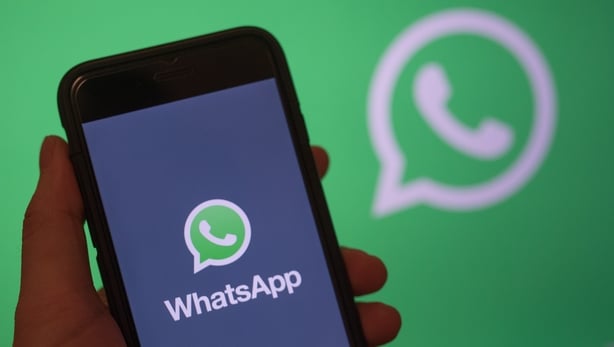 It cited one example, circulated on WhatsApp, where a message incorrectly stated that 'four healthy young people were in serious condition with coronavirus in Cork' following ingestion of ibuprofen.
The researchers found that false messages tend to contain common features: a claim that the source has inside information; an alarmist tone and vague details about the source of the information and emotive effect, that is intended to trigger panic in the reader and induce fear.
These social media posts are often like smoke and mirrors, it's nearly impossible to see from where it originated.
The study found that the misinformation has mainly centred around four key themes: food and beverages as 'cures'; hygiene practices; medicines and the government responses.
The research has been published in the British Medical Journal and was carried out by Dr Cathal O' Connor, dermatology specialist registrar and Dr Michelle Murphy, consultant dermatologist at the South Infirmary Victoria University Hospital in Cork.
As if further evidence was needed, it shows how much truth matters.
With coronavirus we are in a race against time.
But hopefully we are closer to the end now, than the beginning.
The Covid-19 figures yesterday were quite encouraging, although it is still early days.
The R number is now close to 1. The percentage of positive cases out of all tests is going down. The overall situation has improved with a reducing incidence of the virus.
But NPHET was careful to say that it's too early to tell why these improvements have occurred and that the efforts must be sustained.
It will also be a few weeks before the impact of Level 5 measures is seen.
But there is a real spark of hope to be taken from the latest trends.
The aim is to slow down the spread of the virus until there is a breakthrough, like a vaccine or better treatments.
It has been a frighteningly difficult time since March.
The battle scars, mental and physical, are all there.
We have made it this far in a very scary journey.
Who needs Halloween to show us the world can be a spooky place?
It will take more than wishful thinking to break free from the coronavirus spell.
But this nightmare will end and our spirits will rise again.