Ireland is one of only four countries in Europe where the seven-day incidence rate of Covid-19 has decreased compared to last week, according to the latest figures from the World Health Organization. 
The National Public Health Emergency Team has said Ireland's progress is encouraging but fragile, and effort is needed to make it last.
The weekly figures from the WHO show the seven-day rate here decreased by 36% this week.
Twenty-four other European countries recorded a rise in the corresponding rate.
Ireland is also 20th out of 28 European countries in terms of rate, meaning only eight other countries have a lower seven-day incidence of the virus.
HSE Chief Clinical Officer Dr Colm Henry told last night's briefing at the Department of Health that the deteriorating situation in Europe was being looked at with apprehension here.
He said progress was fragile and Ireland was only ever a few weeks away from healthcare systems being overwhelmed.
However at the moment, all key indicators are starting to look more positive for the country.
There is an overall decline in case numbers, the reproduction number now stands at around one, and confirmed cases now have fewer close contacts.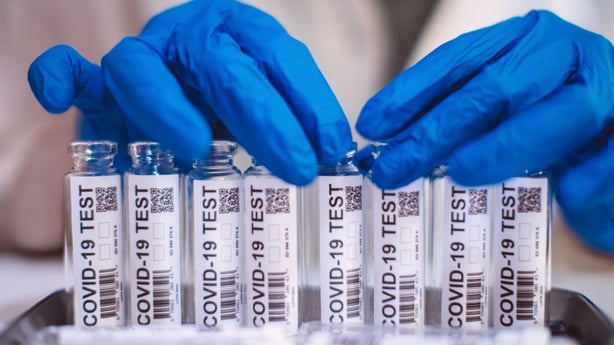 Admissions to hospital and intensive care are also rising more slowly than in previous weeks.
However, there is concern about rising case numbers among older people, with Chair of NPHET's epidemiological modelling group Professor Philip Nolan warning that efforts to suppress the virus must be sustained.
---
Read more:
Latest coronavirus stories
---
As of 8am this morning, there were 322 people with Covid-19 in Irish hospitals.
This is an increase of ten on the figure given at 8pm last night, when 312 were hospitalised with the virus.
Between 8am yesterday and 8am today, there were 32 new admissions, with 26 people discharged.
As of 8pm yesterday evening, there were 41 Covid-19 patients in intensive care, with 26 on ventilators.
There were also 47 critical care beds available.
Yesterday evening, six further deaths related to the virus, and 772 new cases were confirmed.
There has been a total of 1,908 coronavirus-related deaths in Ireland, while the total number of cases is 61,059. This includes the denotification of 10 previously confirmed cases.