Amid the COVID-19 pandemic and increasing
air pollution
in the city, doctors say that going out for a run or for cycling can cause you more harm than good. Cycling and running enthusiasts say that with the air quality likely to worsen later this month, they're planning to reduce their exposure to outside air.
Limit outdoor activities to stay safe
Mahua Bose, who jogs at
Lodhi Garden
, says, "We're a group of seven friends and we walk together or exercise. After four months of staying indoors, we started going out for
walks
in July. My friends and I belong to the vulnerable age group (60 and above), and have been complaining of
itchy eyes
, cough, headache and heaviness in the chest (due to rising pollution). So, we've reduced our daily walks to four days a week to ensure we don't fall sick either because of pollution or
coronavirus
."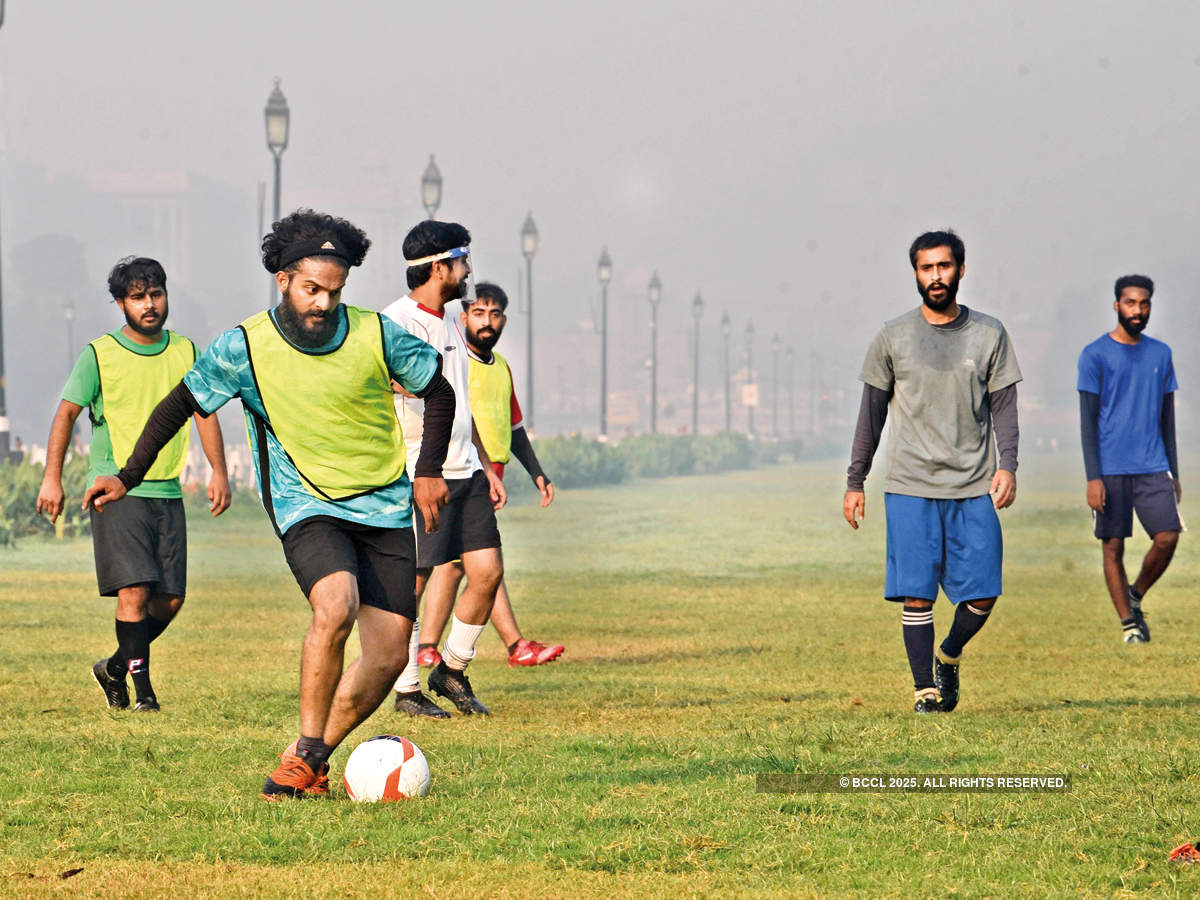 Experts advise people to avoid venturing out if the Air Quality Index crosses the 300 mark
Kavish Kashyap, who cycles at
India Gate, says, "I went to see a doctor as my eyes were watering, which I thought was due to increased screentime. But my doctor suggested that I exercise indoors, as my eyes may be watering due to pollution, and told me to stop going out completely post
Diwali." He adds, "In the last couple of years, we've started to monitor the air quality before we step out. I don't want to stop cycling, but there's no reason to exercise if the harm caused by pollution outweighs
health benefits. Plus, this year's concerns are worse (due to COVID)."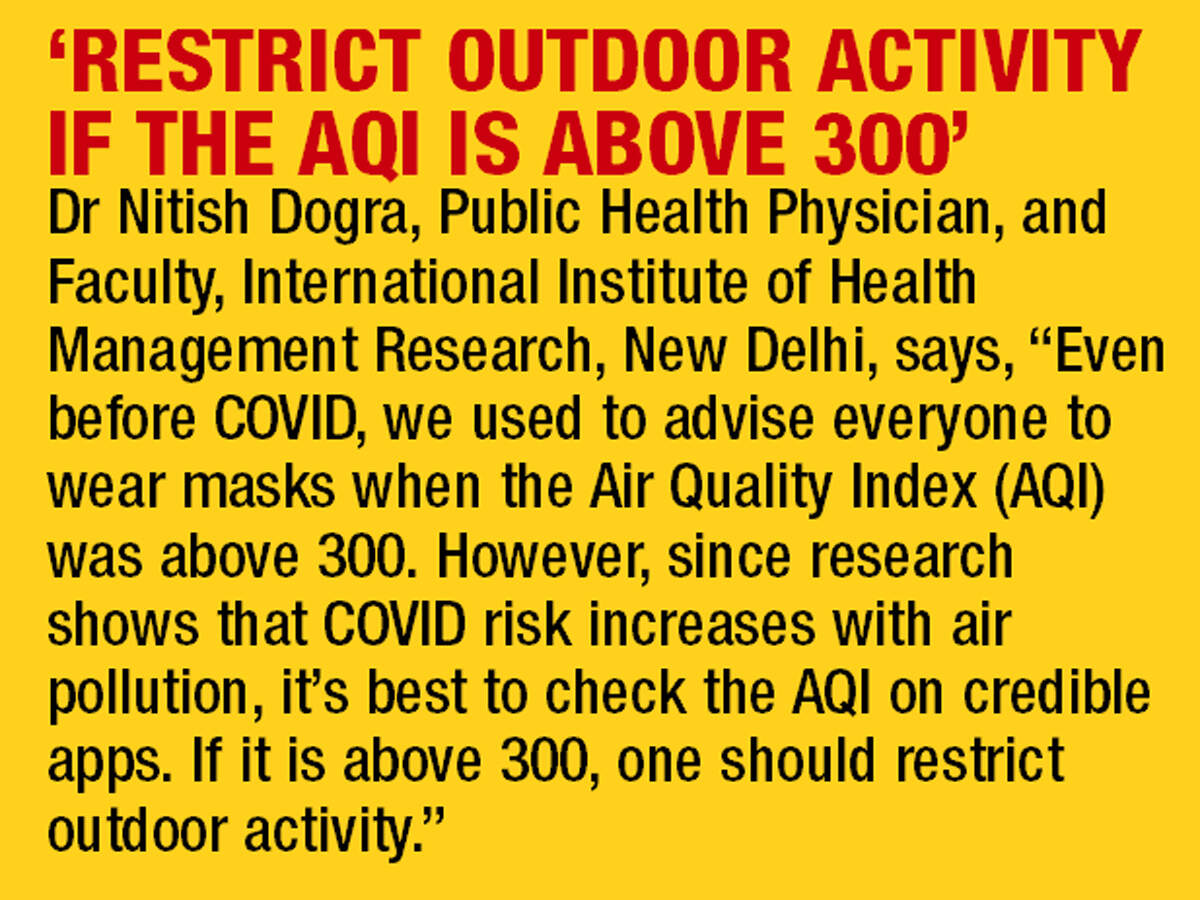 Long-term exposure to air pollution may be linked to 15% COVID deaths globally: Reports
On October 27, Reuters reported that according to a new study, published in the journal Cardiovascular Research, long-term exposure to air pollution may be linked to 15% of COVID-19 deaths globally. The research from German and Cypriot experts analysed health and disease data from the US and China relating to air pollution, COVID-19 and SARS – a respiratory illness similar to the new coronavirus disease.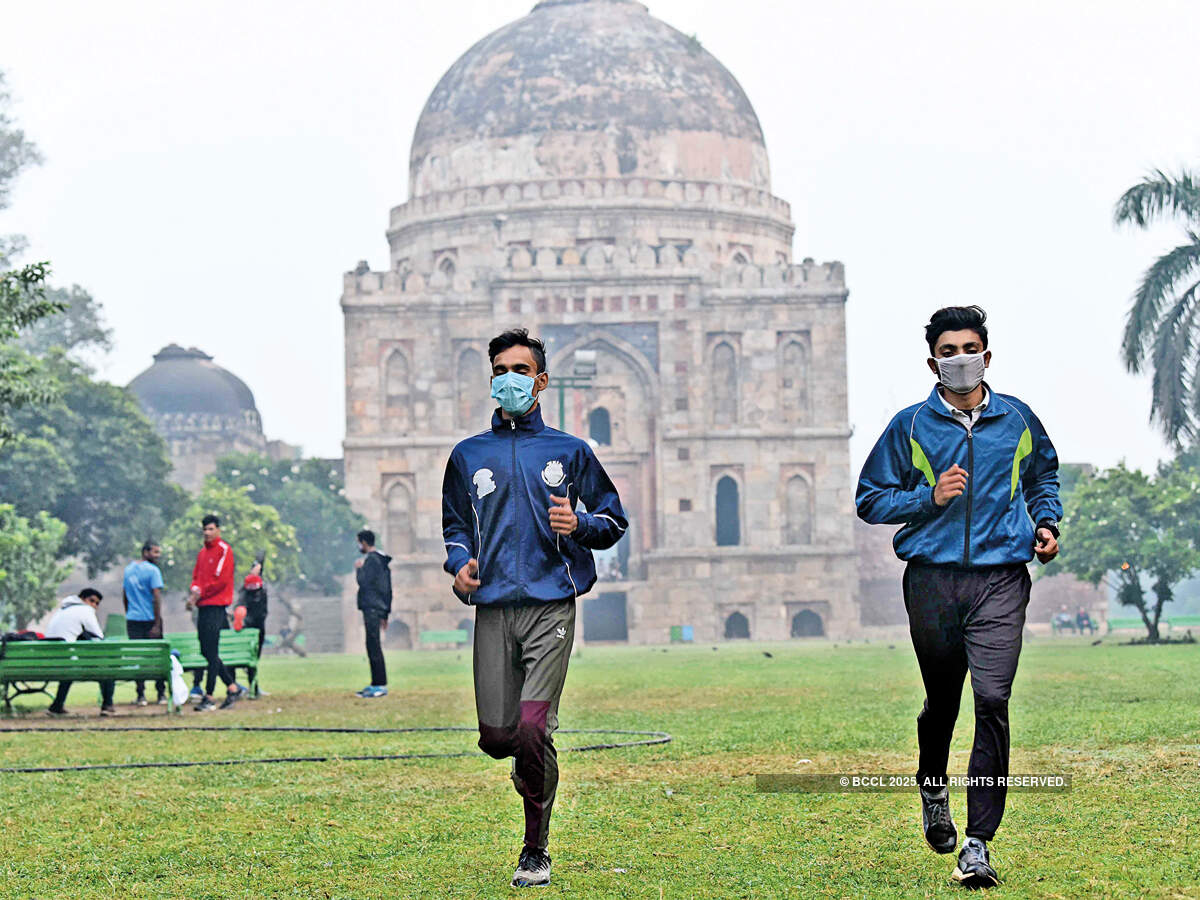 Places like Lodhi Garden are overcrowded as people try to walk and jog as much as they can, before pollution levels worsen
Parks overcrowded as people worry about no exercise as pollution levels rise
Places like Lodhi Garden are overcrowded these days, and people tell us they are out for walks right now as in a month, pollution levels will worsen. Naman Gole, a jogger, says, "People are so concerned about not being able to exercise outdoors due to pollution levels that parks are overcrowded in the morning." Rachit Mandal, a regular at Nehru Park adds, "People want to go for walks as long as they can before it becomes a health hazard (due to rising pollution)."